Tsubasa Chronicle
Sinopse:
Conta a história de Sakura, princesa do país de Clow, e de Shaoran, um arqueologista aprendiz que é seu amigo de infância. Em um estranho evento, Sakura revela um par de asas cujas penas se espalham em múltiplas direções, e cai inconsciente.
Ela e Shaoran são levados até Yuuko, uma bruxa, que explica que as penas são as memórias de Sakura e que para salvá-la Shaoran precisa recuperar todas as penas viajando por vários universos. A história segue com Shaoran, Sakura e outros dois viajantes, Fye e Kurogane, viajando por esses universos atrás das memórias da princesa.
O que mais chama em Tsubasa é que foram usados vários personagens de outras séries do grupo Clamp, os mais óbvios sendo Sakura e Shaoran, ambos de Cardcaptor Sakura.
Duas temporadas foram exibidas no Japão totalizando 52 episódios. Uma terceira havia sido planejada, mas aparentemente o anime foi cancelado. O mangá ainda está sendo publicado e atualmente está no volume 18, e também está sendo publicado no Brasil pela JBC
(cada volume sendo dividido em dois e lançado bimestralmente). Também existe um movie
(Tori Kago no Kuni no Himegumi / Princess of the Country of the Bird Cage / Princesa do País das Gaiolas).
Clique Aqui Para Ver um Video do Anime
N° de Epísodios (

18

/

52

)
Epísodio 01
Audio:
Japones

Legenda:

Português

Tamnho:

47,68Mbs

Formato:

RMVB

Download: 4Shared


Epísodio 02
Audio:
Japones

Legenda:

Português

Tamnho:

47,68Mbs

Formato:

RMVB

Download: 4Shared


Epísodio 03
Audio:
Japones

Legenda:

Português

Tamnho:

47,68Mbs

Formato:

RMVB

Download: 4Shared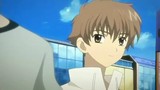 Epísodio 04
Audio:
Japones

Legenda:

Português

Tamnho:

47,68Mbs

Formato:

RMVB

Download: 4Shared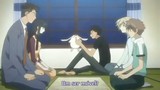 Epísodio 05
Audio:
Japones

Legenda:

Português

Tamnho:

47,68Mbs

Formato:

RMVB

Download: 4Shared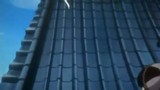 Epísodio 06
Audio:
Japones

Legenda:

Português

Tamnho:

47,68Mbs

Formato:

RMVB

Download: 4Shared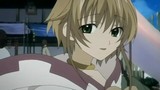 Epísodio 07
Audio:
Japones

Legenda:

Português

Tamnho:

47,68Mbs

Formato:

RMVB

Download: 4Shared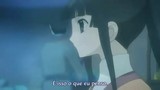 Epísodio 08
Audio:
Japones

Legenda:

Português

Tamnho:

47,68Mbs

Formato:

RMVB

Download: 4Shared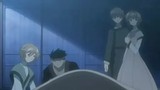 Epísodio 09
Audio:
Japones

Legenda:

Português

Tamnho:

47,68Mbs

Formato:

RMVB

Download: 4Shared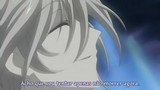 Epísodio 10
Audio:
Japones

Legenda:

Português

Tamnho:

47,68Mbs

Formato:

RMVB

Download: 4Shared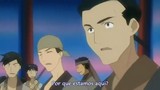 Epísodio 11
Audio:
Japones

Legenda:

Português

Tamnho:

47,68Mbs

Formato:

RMVB

Download: 4Shared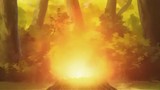 Epísodio 12
Audio:
Japones

Legenda:

Português

Tamnho:

47,68Mbs

Formato:

RMVB

Download: 4Shared
Epísodio 13
Audio:
Japones

Legenda:

Português

Tamnho:

47,68Mbs

Formato:

RMVB

Download: 4Shared
Epísodio 14
Audio:
Japones

Legenda:

Português

Tamnho:

47,68Mbs

Formato:

RMVB

Download: 4Shared
Epísodio 15
Audio:
Japones

Legenda:

Português

Tamnho:

47,68Mbs

Formato:

RMVB

Download: 4Shared
Epísodio 16
Audio:
Japones

Legenda:

Português

Tamnho:

47,68Mbs

Formato:

RMVB

Download: 4Shared
Epísodio 17
Audio:
Japones

Legenda:

Português

Tamnho:

47,68Mbs

Formato:

RMVB

Download: 4Shared
Epísodio 18
Audio:
Japones

Legenda:

Português

Tamanho:

47,68Mbs

Formato:

RMVB

Download: 4Shared
Episódio 19Audio:
Japonês
Legenda:
Português
Tamanho:
43,38Mbs
Formato:
RMVB
Download:Mediafire
Episódio 20Audio:
Japonês
Legendas
:
Português
Tamanho:
43,87Mbs
Formato:
RMVB
Download:
Mediafire
Episódio 21
Audio:
Japonês
Legendas
:
Português
Tamanho:
44,55Mbs
Formato:
RMVBDownload:Mediafire